How to buy with Mobile Device
1

After you select the game and the top-up nominal, select GrabPay as the payment method;

2

Enter your email address and click the "Buy Now" button;

The Payment Confirmation page will show up.

Please read all of the information shown. If all of the information is correct, you can click the "Confirm and go to payment" button to continue;

*Note: Please make sure that the email address you entered is an active and valid one.

3

Click the "Continue" button;

4

You will be redirected to the GrabPay payment page. Click the "Pay" button;

5

Enter the OTP for verification;

6

Please wait for a few seconds and go back to your Codashop page on your browser.

You will be redirected to the thank you page and see the transaction detail.

7

Finish! 😉
How to buy with PC/Laptop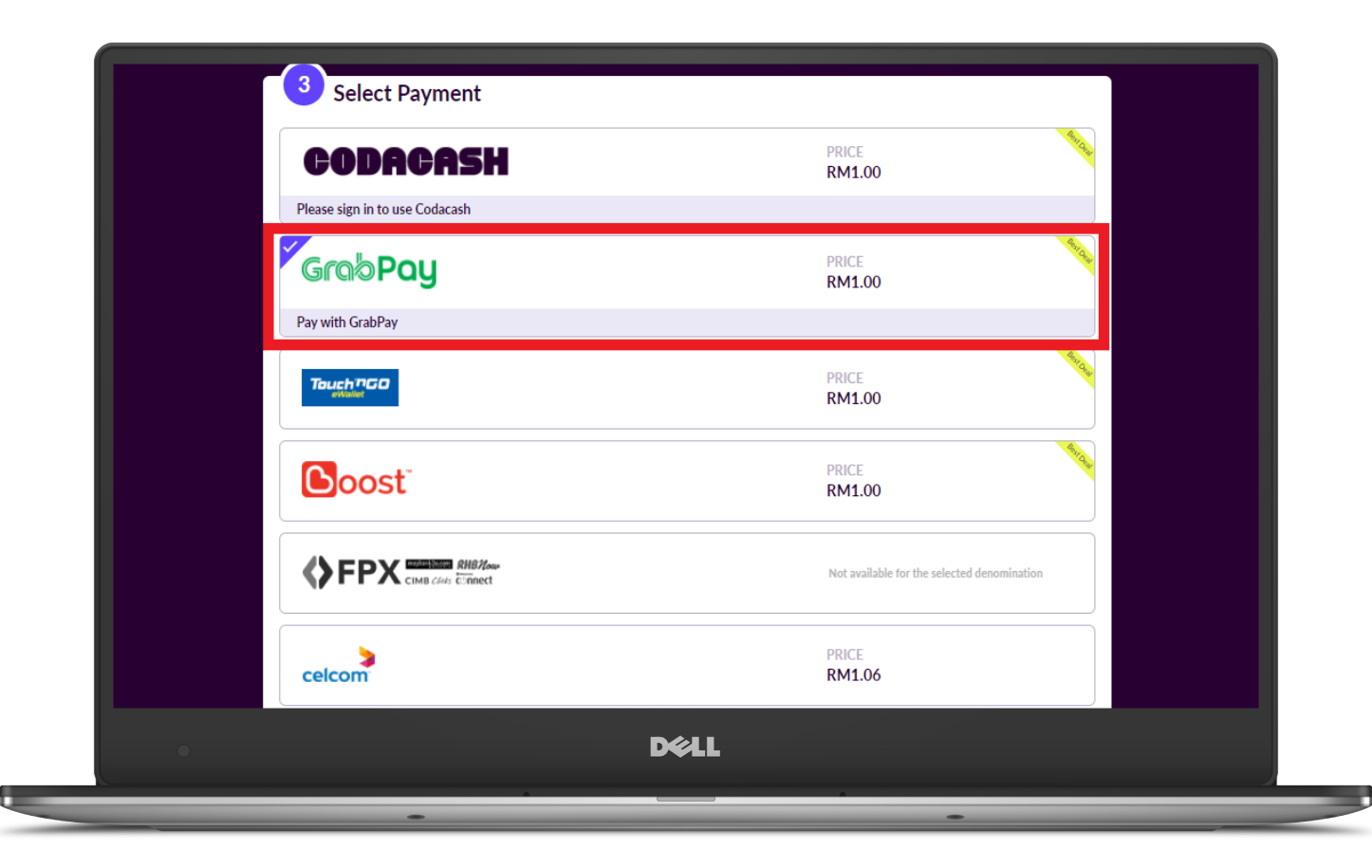 1. After you select the game and the top-up nominal, select GrabPay as the payment method;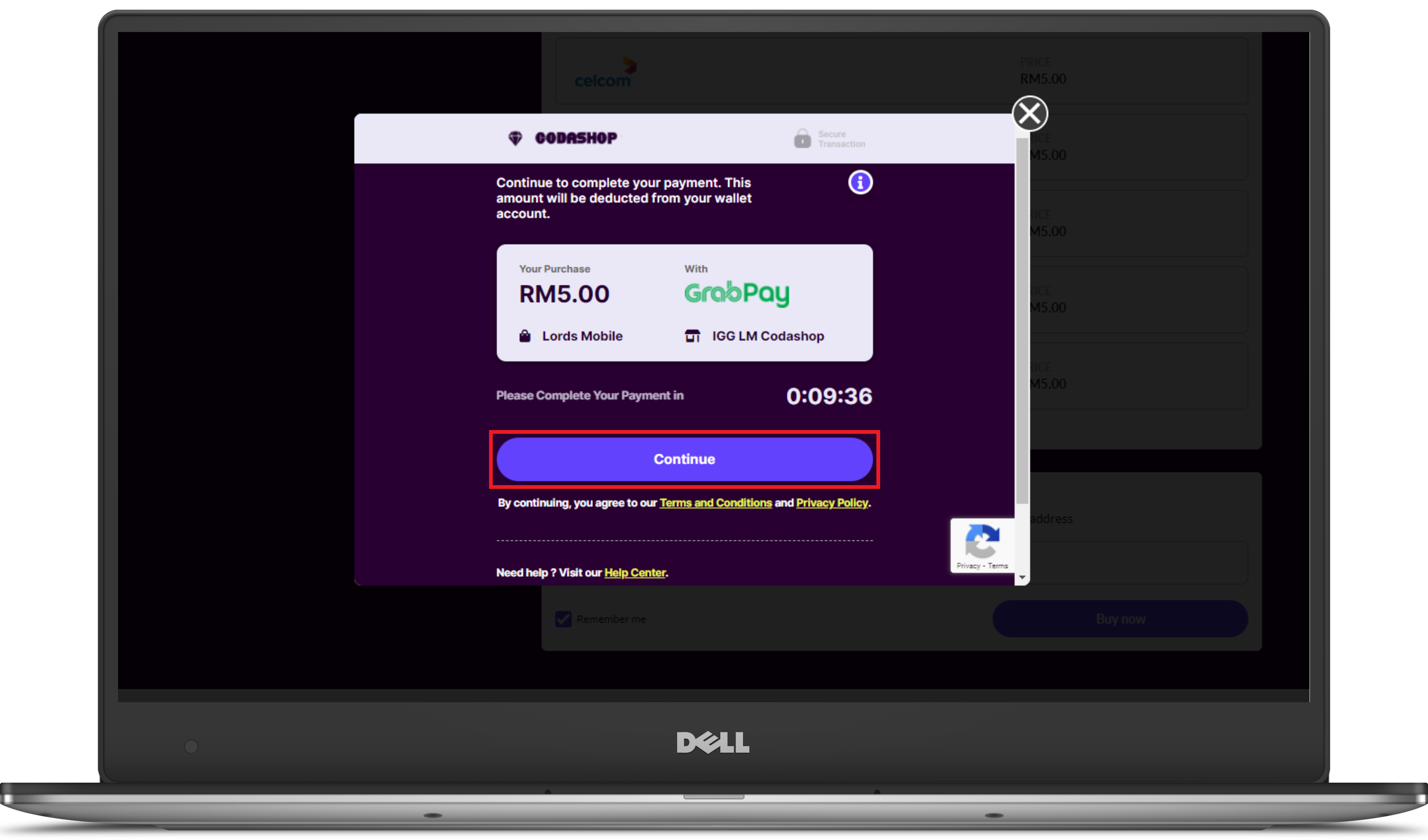 2. Enter your email address and click the "Buy Now" button;
The Payment Confirmation page will show up.
Please read all of the information shown. If all of the information is correct, you can click the "Continue" button to continue;
*Note: Please make sure that the email address you entered is an active and valid one.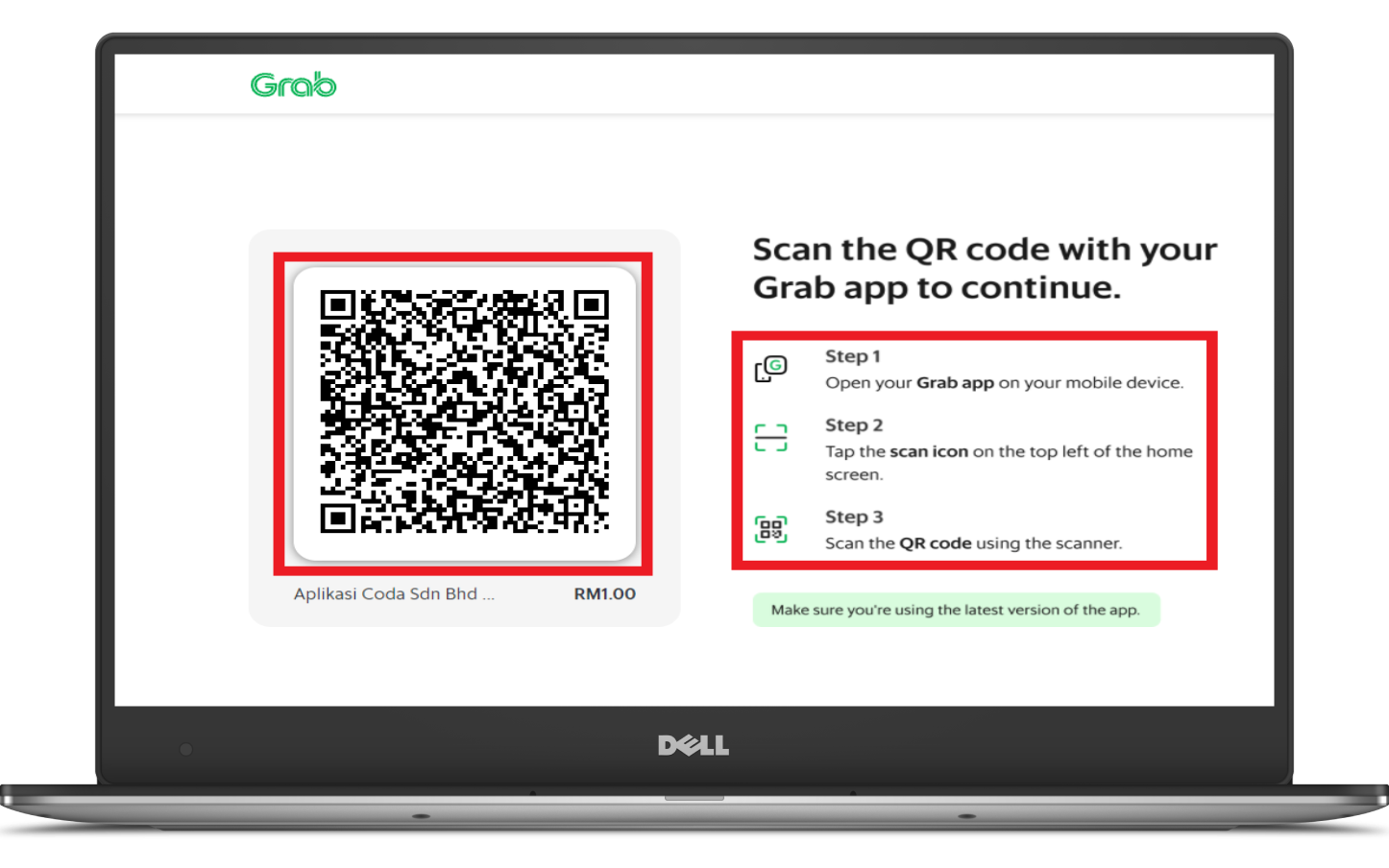 3. Please follow the steps given on the Grab website to make your purchase.
4. Once you got the QR code, you can use your mobile device, scan the QR code

After scanning the QR Code, you will be redirected to Grab App. Confirm your purchase by clicking pay.

5.

Enter the OTP sent to your registered mobile for verification

6. Please ensure you click on "Got It"
and you'll see your order summary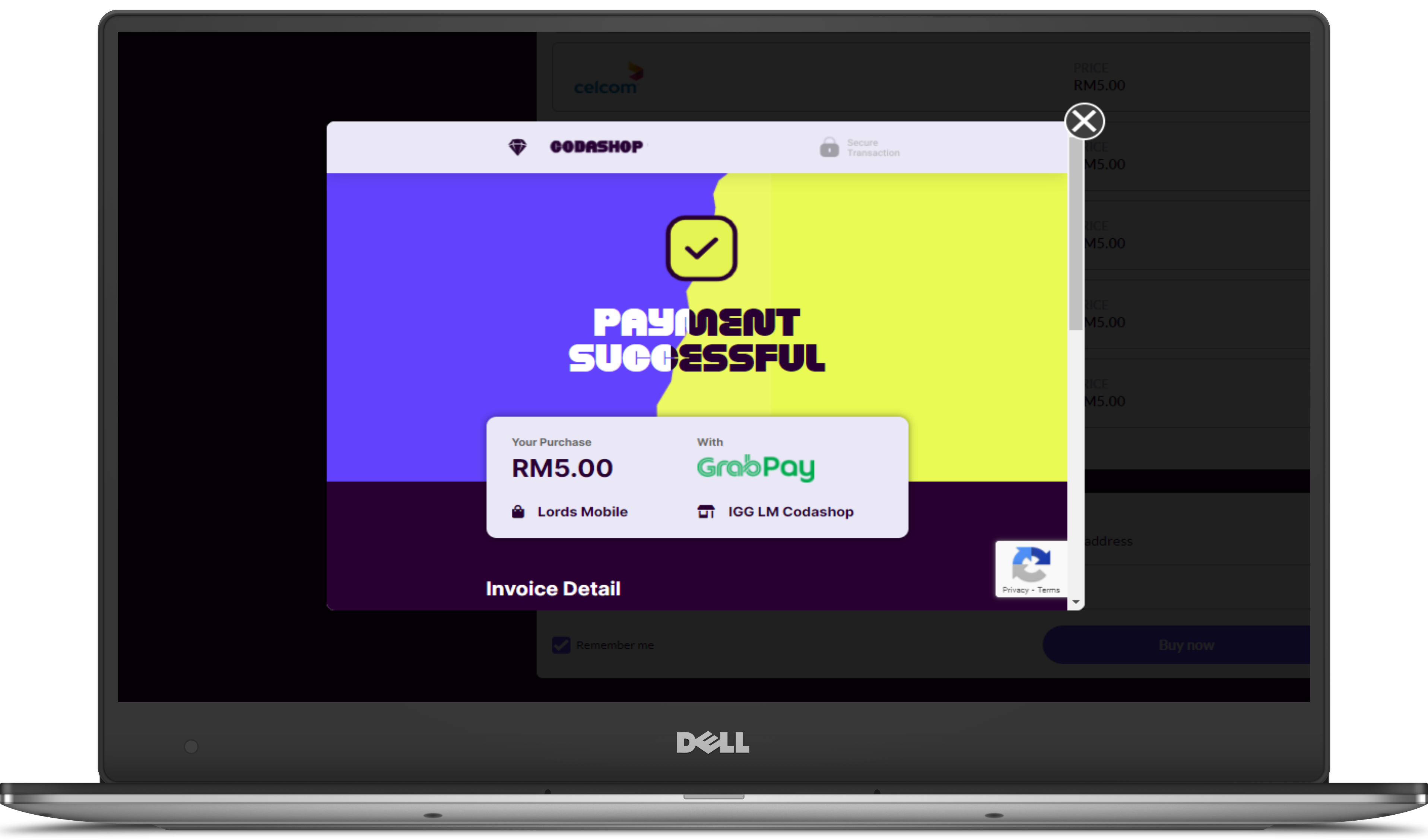 7. Once the payment is complete, the website will update with thank you page with your order summary.