Mobile Device Version
1

After you select the game and the top-up nominal, select Maxis as the payment method;

*Only prepaid users are supported for payment with Maxis

2

Enter your email address and click the "Buy Now" button;

The Payment Confirmation page will show up.

Please read all of the information shown. If all of the information is correct, you can click the "Confirm and go to payment" button to continue;

*Note: Please make sure that the email address you entered is an active and valid one

3

You will be directed to the payment window.

Enter your Maxis mobile number, scroll down the page, and click the "Continue" button;

4

The system will show you the instruction, and you can click the "Reply SMS" button;

5

After following the written instruction, your transaction is SUCCESS!

6

You will be directed to the thank you page.

Happy gaming!😉
PC/Laptop Version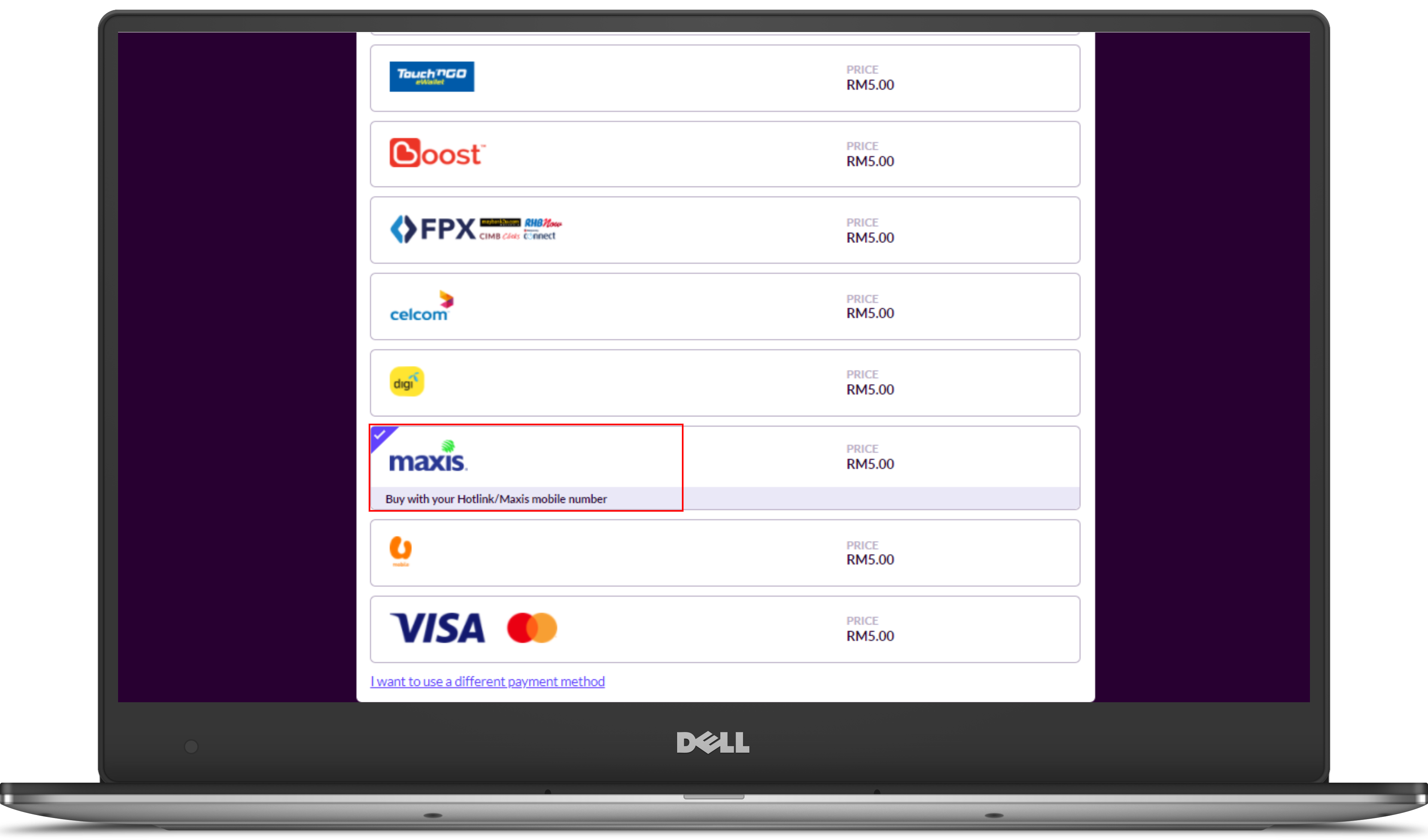 1. After you select the game and the top-up nominal, select Maxis as the payment method;
*Only prepaid users are supported for payment with Maxis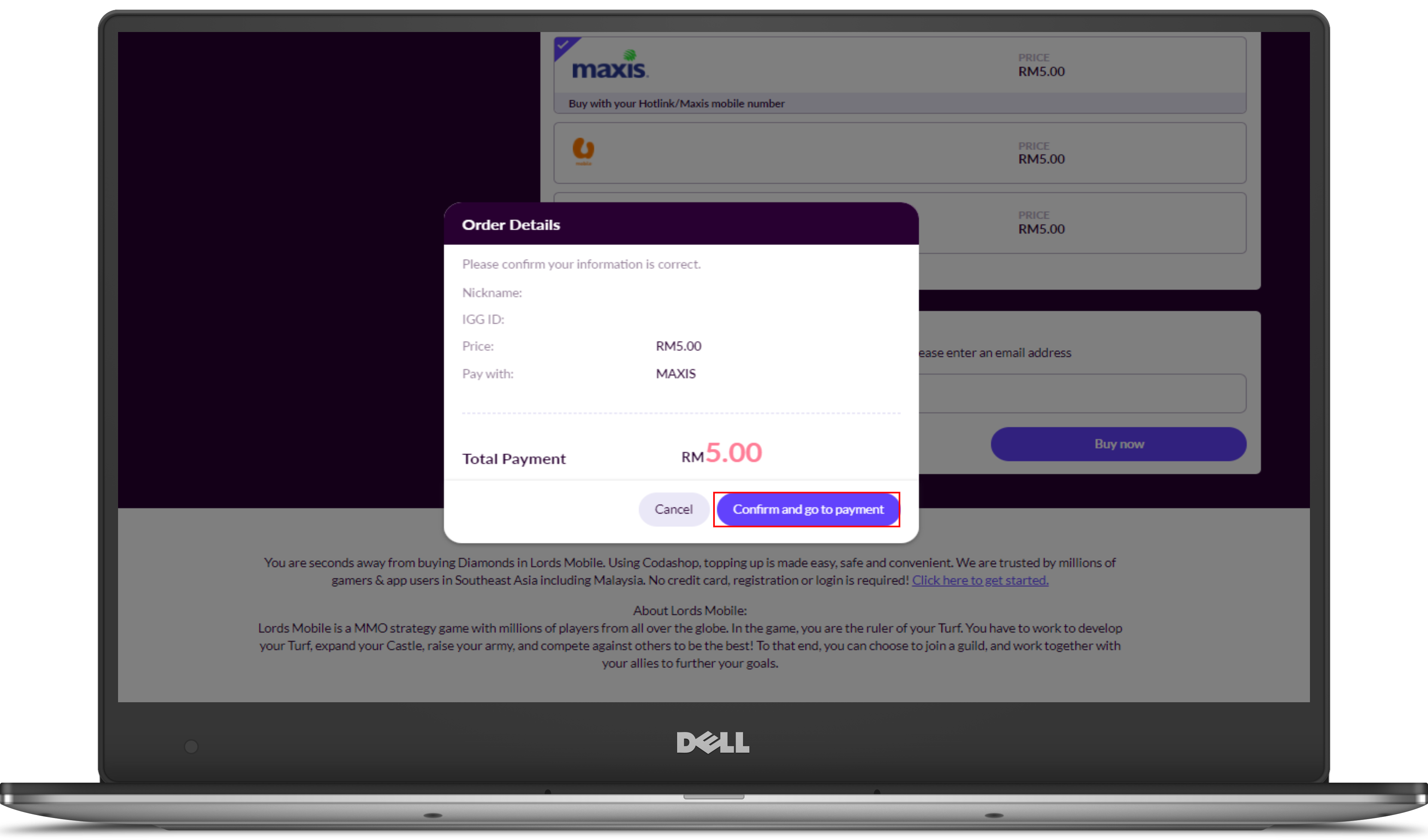 2. Enter your email address and click the "Buy Now" button;
The Payment Confirmation page will show up.
Please read all of the information shown. If all of the information is correct, you can click the "Confirm and go to payment" button to continue;
*Note: Please make sure that the email address you entered is an active and valid one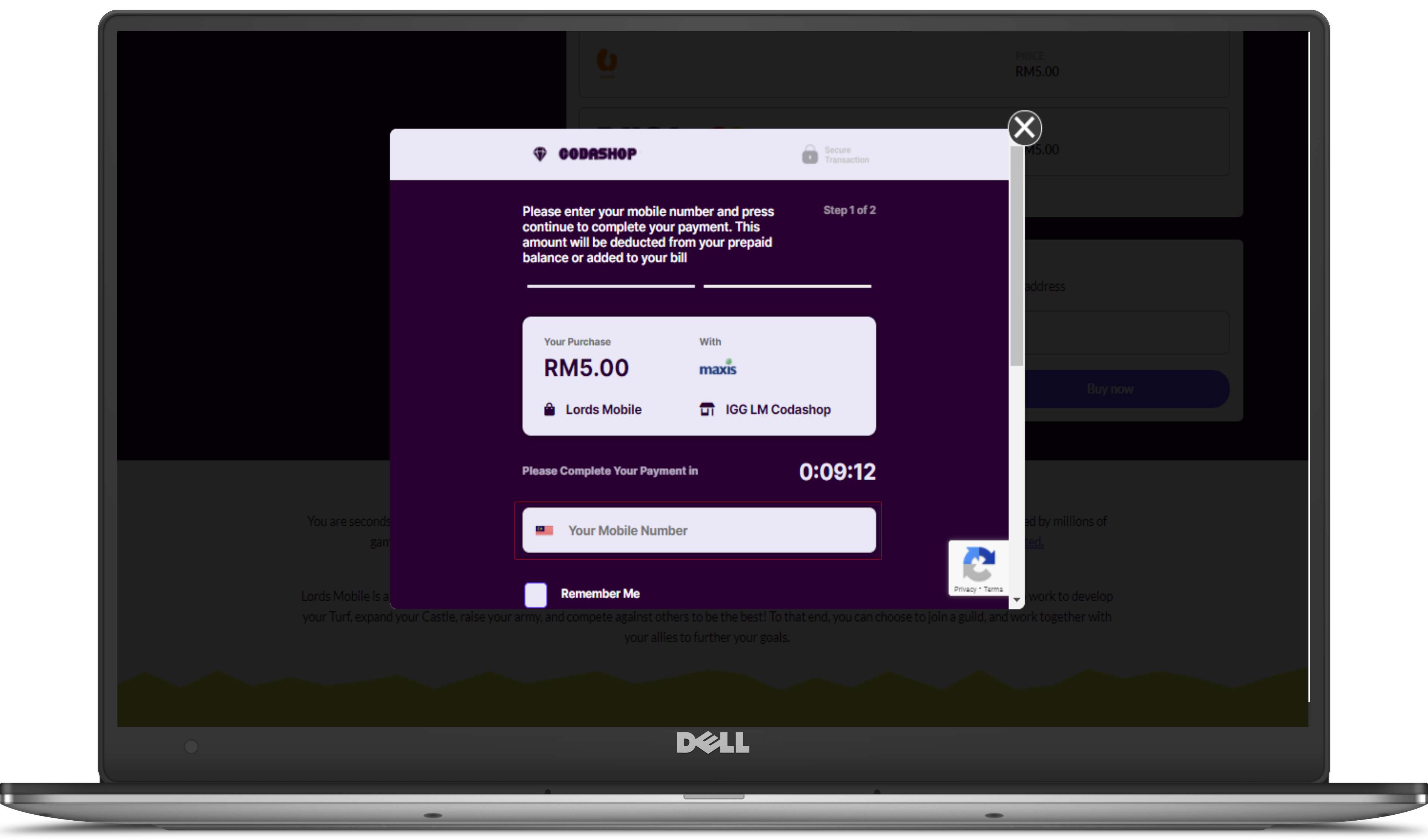 3. You will be directed to the payment window.
Enter your Maxis mobile number, and click the "Continue" button;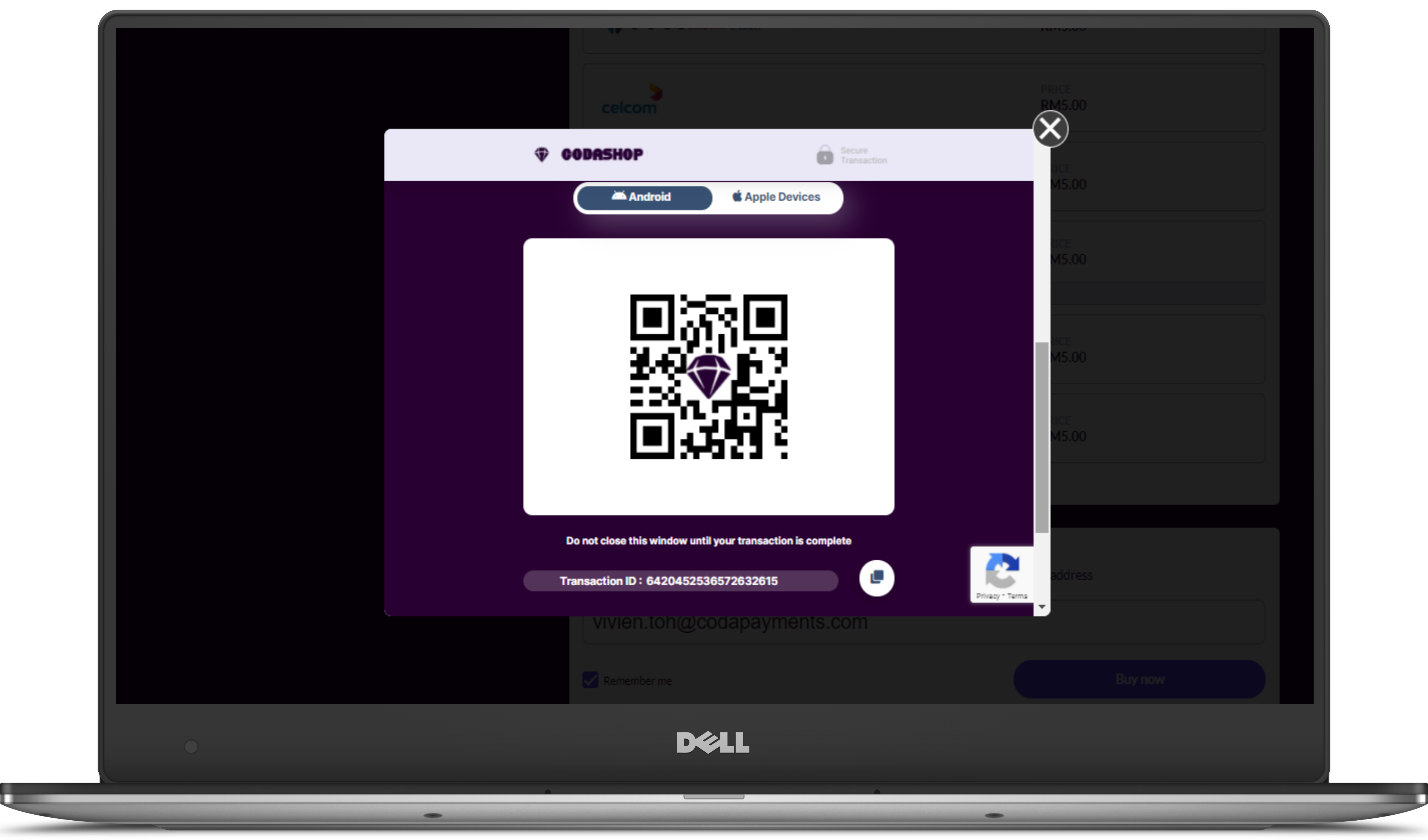 4. Scroll down and choose either one of the devices (Andriod/Apple) you are using. Then, scan the QR code to send the confirmation message;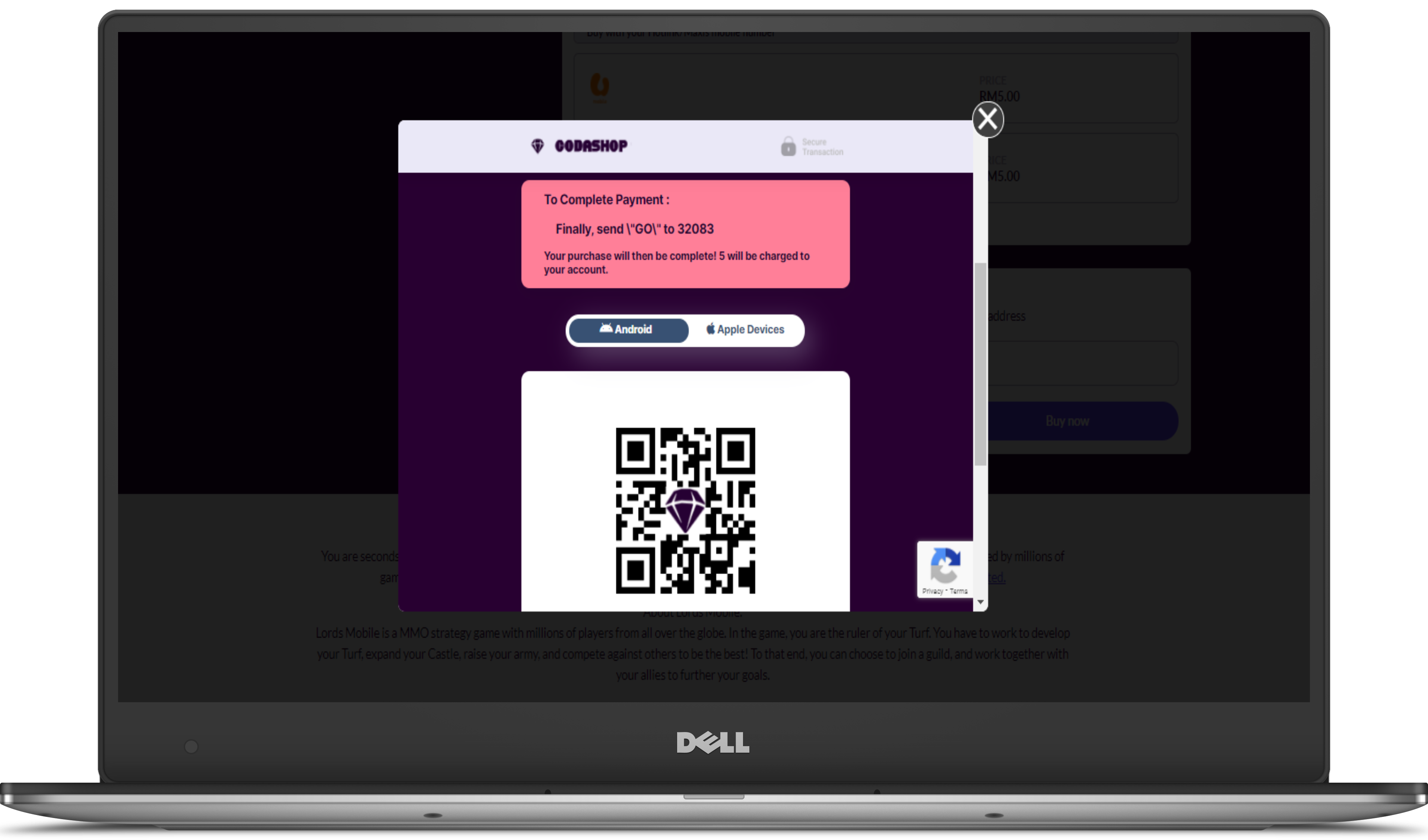 5. After completing the above steps, the page will update with a new QR code. Kindly scan the code again, by sending "GO" to complete your payment;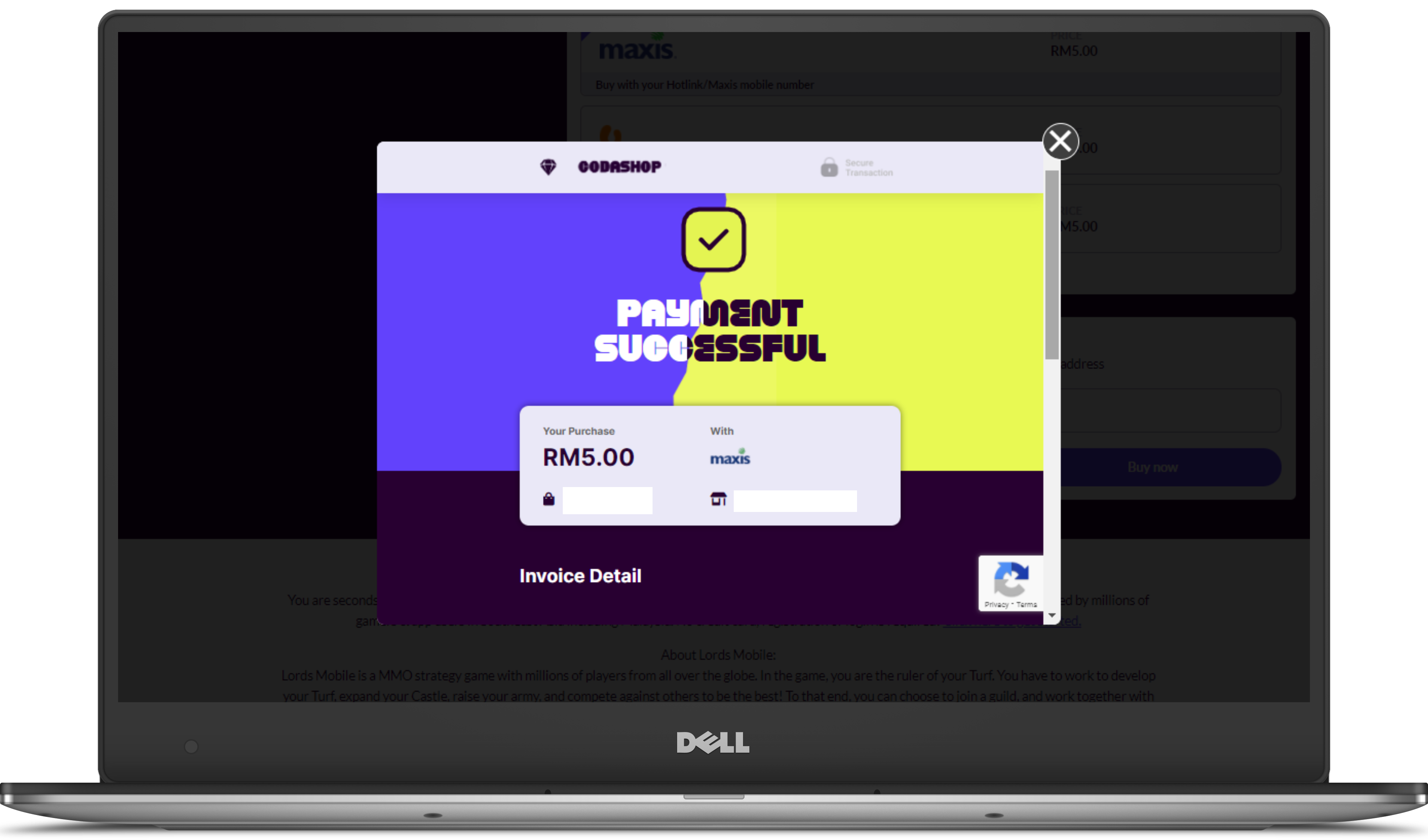 6. You will be directed to the thank you page.
Happy gaming!😉